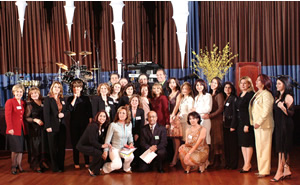 Iranian American Parents Association
The Iranian American Parents Association (IAPA) was formed in 1994 and has rapidly grown to encompass parents from all five Beverly Hills schools.
A board of directors, consisting of active parents, has been formed to forward the organization's objectives.
"Culture, not space, is the greatest distance between two people."
Our goal is to eliminate the gap and bring different cultures closer together. IAPA celebrates NowRuz every other year and gathers different nationalities together to reduce this gap. The City of Beverly Hills Dignitaries, Schools principals and teachers come and celebrate the first day of spring with us.
In organizing the IAPA NowRuz celebration our goal is: "To bring about greater harmony and understanding between the diverse cultures and people that make up this community."
All the proceeds from this event will be donated to the following organizations:
The LA County Foster Home Program
The Beverly Hills Unified School District
The Maple Counseling Center